Discover the art of living
in community on the West side of
France with KenavHome
"We offer modern, flexible, comfortable living spaces with many services, fostering exchanges, sharing and openness to others. A responsible, friendly, positive but also competitive way of living."
Whether you are new to Rennes and want to meet new people, in a personal or professional transition situation or simply looking for an exciting community life, the doors of our houses are wide open to you.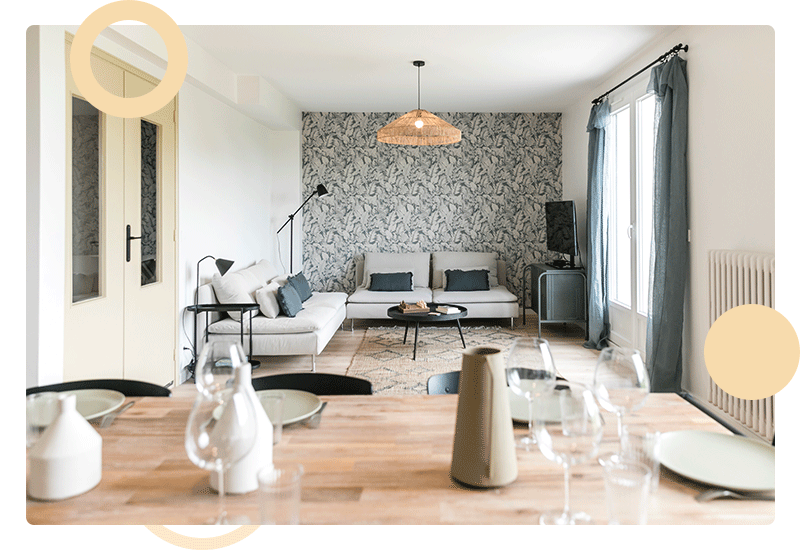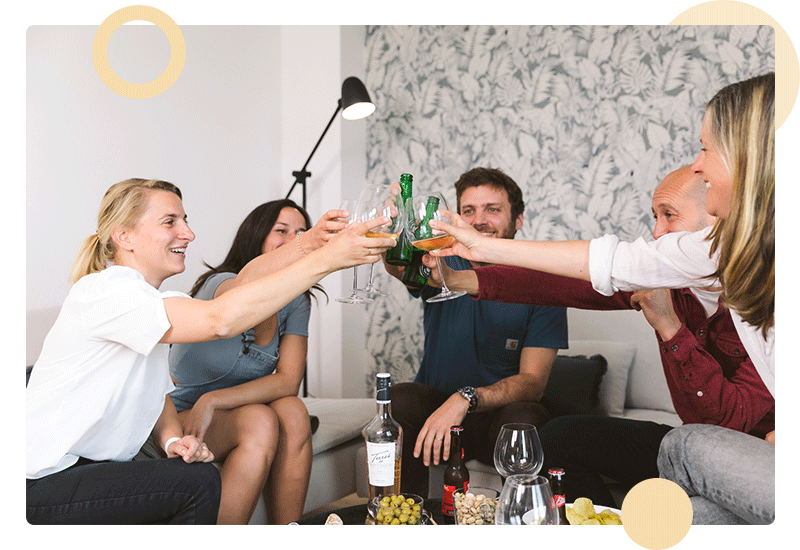 Come and live the great adventure of coliving
Meet people from all walks of life and with different backgrounds, united by the same philosophy of life, and share unforgettable  moments together. Take advantage of modern, comfortable and friendly facilities and services.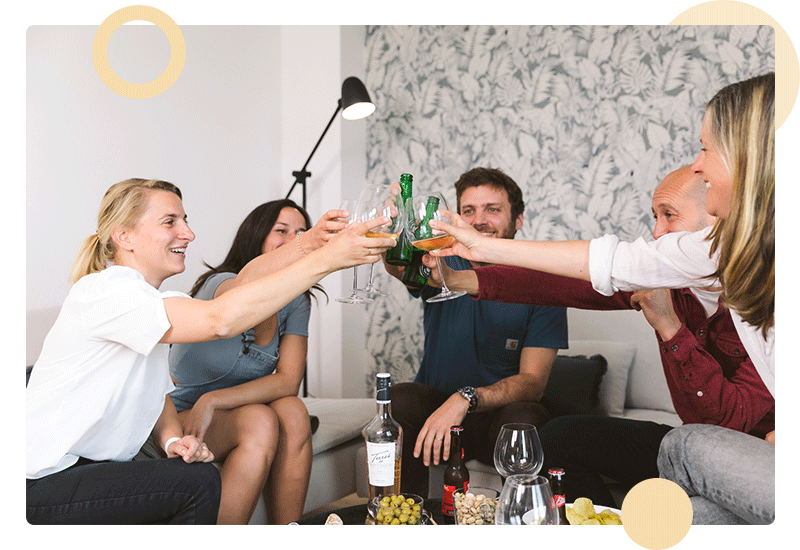 Want to spend some time alone?
Find the calm and intimacy of your room, a real cocoon to read, chat or go about your business in total independence.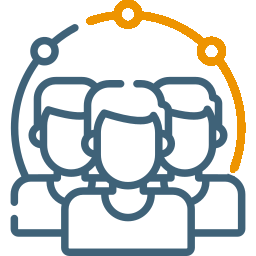 A community life
Community living
Great people to share your home with
Entertainment in the house
Activities proposed and organized by the KenavHome staff
Unforgettable moments and a network of friends for life
A large, sunny, fully renovated and lovely decorated house with spacious common areas
Garden with BBQ and furniture
Sports room
Movie room
coworking space
Laundry room
Bike garage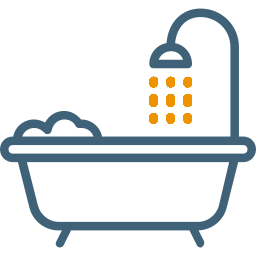 The privacy of a room with a bathroom all to yourself
Secure and tastefully furnished room
Bathroom with shower, sink, toilet and towel dryer
Soundproofing and acoustic insulation pushed to its maximum
Top quality bedding of 140 cm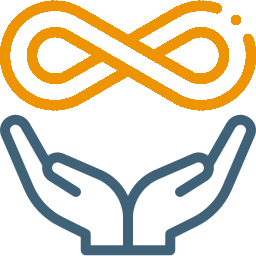 All the services you could dream of included in the rent
Utilities (electricity, heating, water)
Internet
TV subscriptions (Netflix, Canal+)
Insurance 
Housekeeping 
Maintenance
A la carte services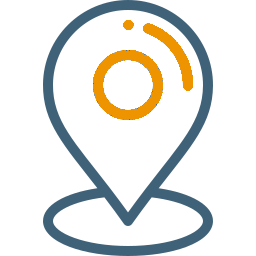 A dream location
In the heart of Rennes, close to shops, parks and public transport
We choose quiet locations to be able to escape the hustle and bustle of the city from time to time
A plug and play housing solution
All rental procedures are done online in a few clicks
The rental contract is clear and flexible
Your KenavHome contact person welcomes you, introduces you to the house, the neighborhood, the rules of living in community and remains at your disposal throughout your stay to bring you complete satisfaction
At KenavHome the rent is all inclusive and you pay no agency commission when you arrive or leave
In the same neighbourhood
Monthly rent: 550€
Building fees: 20€
Electricity, water, heating: 50€
Internet subscription: 30€ 
Netflix and Canal + : 40€
Insurance: 10 €
Maintenance and repairs: €10
Weekly cleaning: €50
Monthly rent: 650€
Building fees: 0€
Electricity, water, heating: included
Internet subscription: included
Netflix : included
Insurance: included
Maintenance and repairs: included
Weekly cleaning: included
When I arrived in Rennes, I was looking for a practical place to live and a way to meet people easily, so when I saw a coliving proposal I jumped on the opportunity. I had already lived in coliving before and I think it's a good balance between independence and sharing because having your own bathroom limits a lot the problems of cohabitation, and it's a great way to meet people. 12 roommates, it was a bit scary at the beginning but finally the atmosphere is really nice, between board games, sport sessions, outings to the bar, Koh Lanta evenings, raclettes and cakes !
Claire-Marie, 23 years old
"On the occasion of a professional assignement of several months in Rennes, I chose the Coliving solution proposed by KenavHome. I found all the advantages of a coliving without the disadvantages. The house is spacious and well equipped, which allows colivers to share warm moments of life while keeping their independence (individual bathroom and WC). Moreover, all the proposed services (gym, cinema, cleaning once a week) are really facilitating when you have a busy professional activity. Thanks to KenavHome, I feel more quickly integrated in my new life in Rennes. I highly recommend the experience."
Julien, 27 years old
"While on assignment in Rennes for a few months, I was looking for a turnkey accommodation solution where I just had to put my bags. KenavHome coliving met all my expectations: furnished room with premium services (especially the gym), very fast administrative process (100% online) and a very friendly atmosphere with the colivers (while being independent with the private bathroom). The staff is attentive and very responsive, I recommend!"
Claire, 26 years old
"Great experience in the first coliving of KenavHome. Very nice people met. Very nice house and well equipped to live with 12 roommates. Lots of services, cleaning lady, sports coach, gym, switch, canal + video…. easy moving in because everything is provided.
I recommend this experience!"
Marion, 27 years old